Here you will learn about prices in Bulgaria. I tried to collect the most recent and complete information. I hope that you will find new and interesting information here.
See also: Salary in Bulgaria.
Here you will learn current prices for goods and services in Bulgaria. This information will give you a most complete idea about the prices. All prices are given in Bulgarian levas (BGL).
I would be grateful if you share the link to this page with your friends.
Prices in cities of Bulgaria
Prices in Bulgarian regions vary so widely that they affect not only tourists but also locals. This is particularly so with food, lodging and transport fares. Sofia and resort cities are most expensive in terms of cost of living.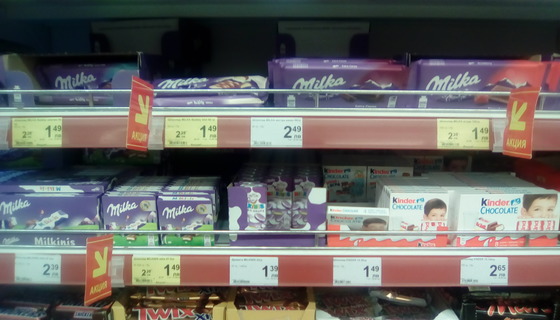 For example, let's take prices for sweet cherries. The average on-season price for big ripe sweet cherries in Burgas market is 2 BGL. At the same time you can buy them thrice cheaper in rural areas. Dealers may buy sweet cherries from farmers at a price of 5 stotinkas per 1 kg.
Average bus fare around the city is 1 BGL and varies among the cities. Don't forget about transport cards to ultimately save on travel by public transport.
Read about lodging prices below.
Prices for Food in Bulgaria
Should you buy vegetables in Bulgaria don't fail to try pink tomatoes. They are delicious and more expensive than normal tomatoes. You can buy them in markets or some stores. One tomato can weigh more than 0.5 kg.
Speaking about sirene it's worth mentioning that some people confuse it with brynza. In fact, sirene is not brynza despite a similar taste. Banitsas with sirene (resembling Russian puff pastry buns) are especially delicious.
A 240-g locum box will cost about 1 BGL in retail stores. The prices exceeding 1 BGL are considered high. The same goes for the so-called rose locum.
Prices for Bulgarian sausages (lukankas) greatly depend on the meat used. Their average cost is the same as that for dry sausages in Russia. Lukanka is a natural product of high quality.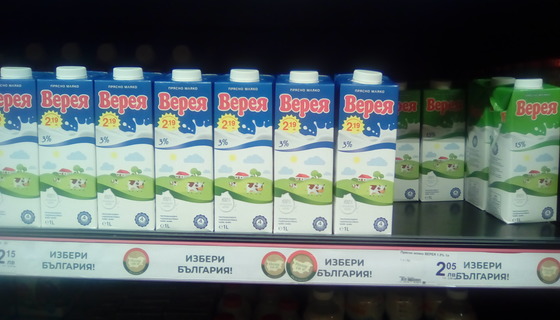 Average on-season prices for fruits and vegetable are given below. They are more expensive when out of season. The prices are relevant for Sofia, Burgas and Varna. Prices may rise drastically in emergency (for example, the events of 2020).
| | | |
| --- | --- | --- |
| Product | Weight/Quantity | Price, BGL |
| Tomatoes | 1 kg. | 0.8 — 1.5 |
| Pink tomatoes | 1 kg. | from 1.2 |
| Cucumbers | 1 kg. | 0.8 — 1.5 |
| Sweet pepper | 1 kg. | 0.7 — 1.2 |
| Dill, Parsely | 1 bunch | 1 |
| Potatoes | 1 kg. | 0.4 — 0.7 |
| Onion | 1 kg. | 0.9 |
| Peaches | 1 kg. | 1 — 2 |
| Grapes | 1 kg. | 1 — 1.5 |
| Figs | 1 kg. | 1.5 — 2 |
| Sweet cherries | 1 kg. | 1.5 — 2.5 |
| Cherries | 1 kg. | 1.5 — 2.5 |
| Raspberries | 1 kg. | from 3 |
| Strawberries | 1 kg. | 3 — 5 |
| Blueberries | 1 kg. | from 11 |
| Apples | 1 kg | 0.7 — 1.5 |
| Sirene | 1 kg. | 4 — 15 |
| Bread | 500 g. | from 0.75 |
| Eggs | 10 pc | 2 |
| Rice | 1 kg. | 1.9 |
| Frozen filleted cod | 500 g. | 4.8 |
| Frozen squids | 500 g. | 9 |
| Rose locum | 240 g. | 0.69 — 2 |
| Veal | 1 kg. | 13 |
| Dressed chicken | 1 kg. | 4.8 |
| Traditional lukanka | 600 g. | 10.99 |
| Lyutenitsa | 720 g. | 3.99 |
| Boх of Chernomorets chocolates | 250 g. | 3.89 |
| Buckwheat | 1 kg. | 8.9 |
| Colorful salt (Sharena sol) | 1 package | 1 |
Prices for Clothes
Prices for clothes are significantly lower than those in the majority of other European countries. It's also true for famous authentic brand clothes. The reason for this is that clothes are made in Bulgaria, a country with cheap labour.
You'd better buy clothes in stores. I wouldn't advise you to buy them in the market.
Prices for Hygiene Products
Buy hygiene products on sales. Large stores offer discounts quite often.
Don't buy disposable razors as their quality is often low but prices are high.
| | | |
| --- | --- | --- |
| Product | Weight/Quantity | Price, BGL |
| Disinfecting Wipes | 4 packs | 1.99 |
| Paper towels | 8 pc/1 pack | 6.99 |
| Shampoo Head & Shoulders | 675 ml. | 8.99 |
Lodging and Rentals
In Sofia long term rent of one room furnished apartment with home appliances will cost you 300 BGL per month. Naturally, such apartment rent may be much more but usually you can find many offers for quite good apartments within 300 BGL. In other regions, even in Burgas and Varna, the rent of such apartment will be around 200 BGL per month. This refers to normal apartment buildings.
If you stay alone and make it a routine to switch off the light you will pay around 100 BGL per month. You will pay more in winter and less in summer. The above price is average per month calculated on the basis of annual utility costs.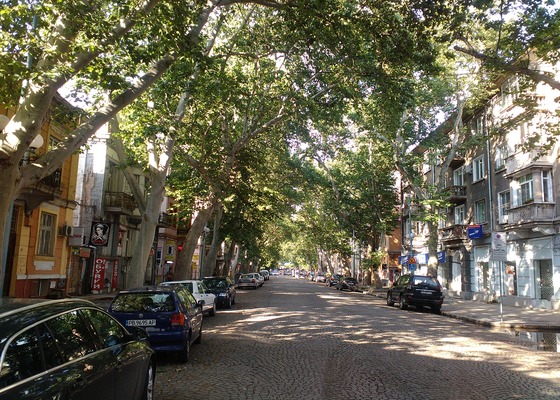 Daily rent will cost you from 20 BGL case-by-case. You can find a lower price depending on the region and owner requests.
Daily rent of summer house in Burgas will be 20 to 60 BGL.
Generally, hotel rooms are cheap by European standards. Even Burgas five-star beachfront hotels offer sea-view rooms at about 200 BGL daily. Common three-star hotels offer rooms at 20 BGL daily.
Entertainment
A museum ticket is usually up to 10 BGL. Bulgaria's museums are abundant including museums in Sofia, Plovdiv, Burgas and Varna.
A petting zoo ticket in Burgas is 3 to 5 BGL. You can see a white peacock there (at least the bird was there 1 year ago).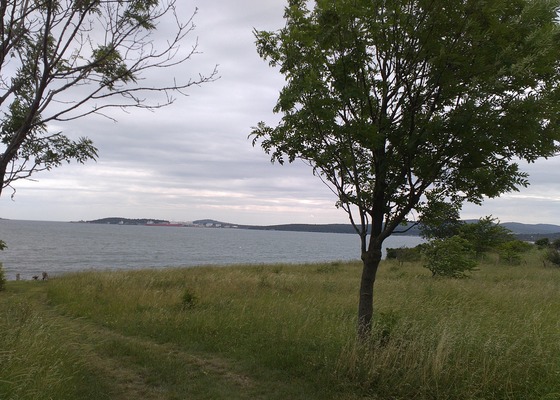 A four course lunch for two in a family restaurant (mehana) is around 35 BGL. The restaurants serve a great deal of local specialties made of high quality natural products.
Don't forget about mussle dishes served nearly throughout Bulgaria (in tourist attractions for sure). Such popularity is due to many mussles farms and a great demand among the tourists. Prices for mussels differ. A dish of 500-g mussles in cream and garlic is 14 BGL.
Gifts
Bulgaria can boast of many worthy products to be brought as gifts or for personal use.
Please note that it's recommended to buy rose oil, rose soap etc. in downtowns of cities like Burgas or Sofia. In Burgas downtown is near the railway station. Prices can be significantly low in such places. Remember that natural rose oil is expensive and therefore sometimes can be faked. If you buy natural rose oil you will get a respective certificate.
I would like to draw your attention to the following gifts:
1. Essential rose oil. A pack of 10 rose oil flavoured bottles per 2 g is 5 BGL. A pack of 1 natural rose oil bottle per 1 g is 45 BGL.
2. Rose soap. A pack of scrubbing soap ( 1-bar) is 5 BGL.
3. Cosmetics. Bulgaria offers enough cheap but good cosmetics (including cosmetics from EU countries) worth buying.
4. Mursalski (Pirin) tea. A 100-g bag can be bought in pharmacies and some food stores at a price from 5 BGL.
5. Deo Aroma Candies in tin box. Manufacturers declare that a certain amount of eaten candies will make your body rose scented due to certain substances contained in candies.
6. Lyutenitsa. The rock bottom price is offered by large stores like Metro.
7. Lukanka. A traditional spicy Bulgarian sausage is a bargain in large stores. Veal lukanka is especially delicious.
8. Sudjuk and pastirma. These meat products are particularly tasty in Bulgaria and worth paying your attention to.
9. Rose locum. A 240-g pack is cheapest in large stores.
10. Jams. Various fig jams are finger-licking good.
11. Ground pepper. A magnificent spice for soups (chicken soups in particular) to be bought in big packs in Metro.
12. Sharena sol. A local spice containing salt and herbs. Have a look at other Bulgarian spices as well.
13. Sladko s luti chushki. The main ingredients of the dish with a peculiar taste are hot and sweet peppers.
14. Luga (Brine). Luga represents a highly mineralized solution of salt used to treat joints.
15. Bulgarian underwear. High quality but cheap underwear. Don't mix Chinese underwear with Bulgarian one.
Here is all main information about interesting goods and prices in Bulgaria. Visit Bulgaria to learn more about this country.