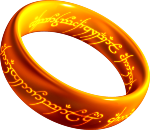 Book name: An Introduction to the Sindarin Language of Middle-Earth
The textbook contains Sindarin language course (Elvish). It is intended for English-speaking audience and is ideal for beginners. Sindarin is the most popular dialect of the Elvish language. This is the language spoken by heroes of books and movies.
You may be interested in: Elvish language.
You can download a textbook using a direct link, free and without registration. It's in PDF format. Direct download link is more convenient than a torrent file. I hope you will find the information on this page interesting and useful.